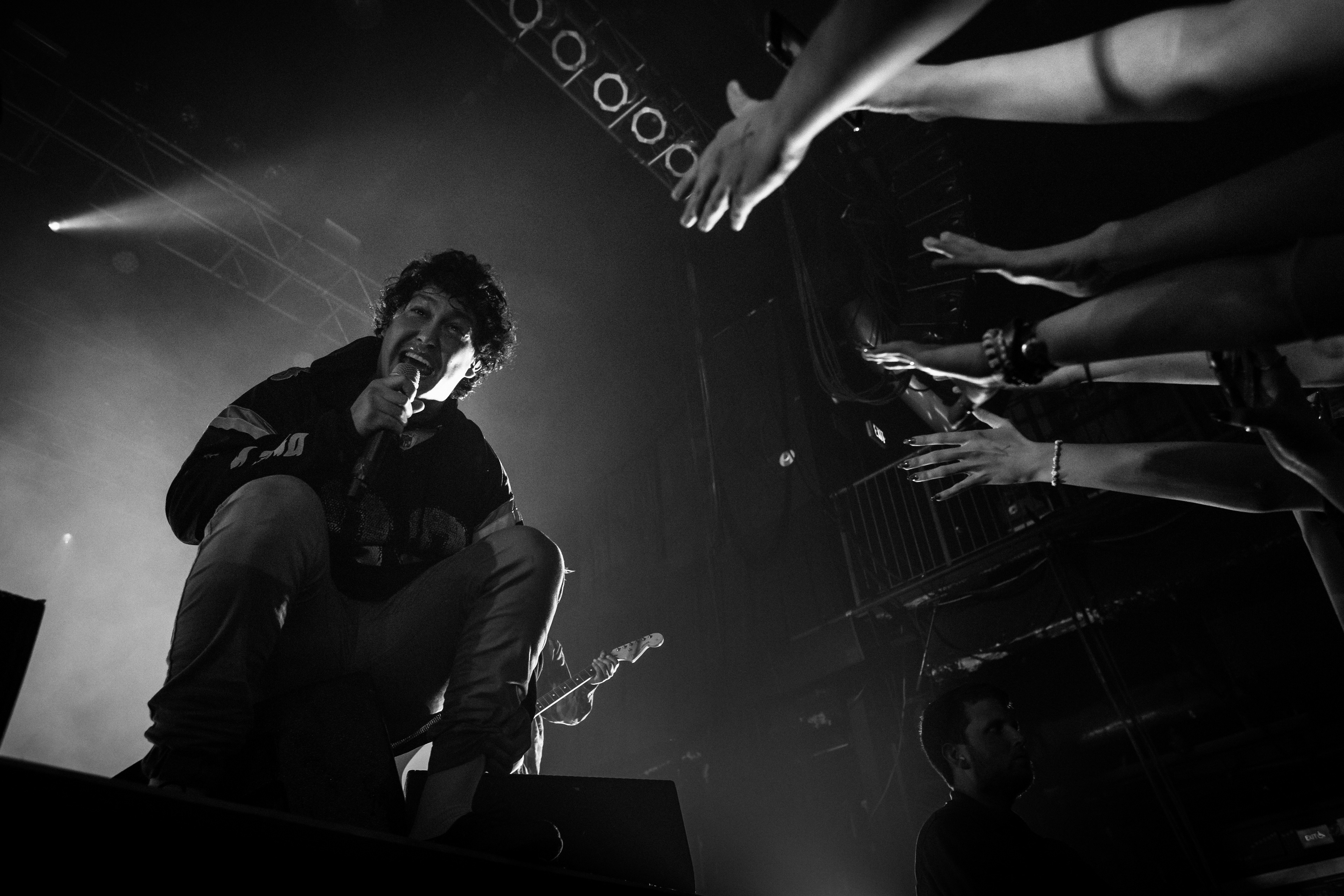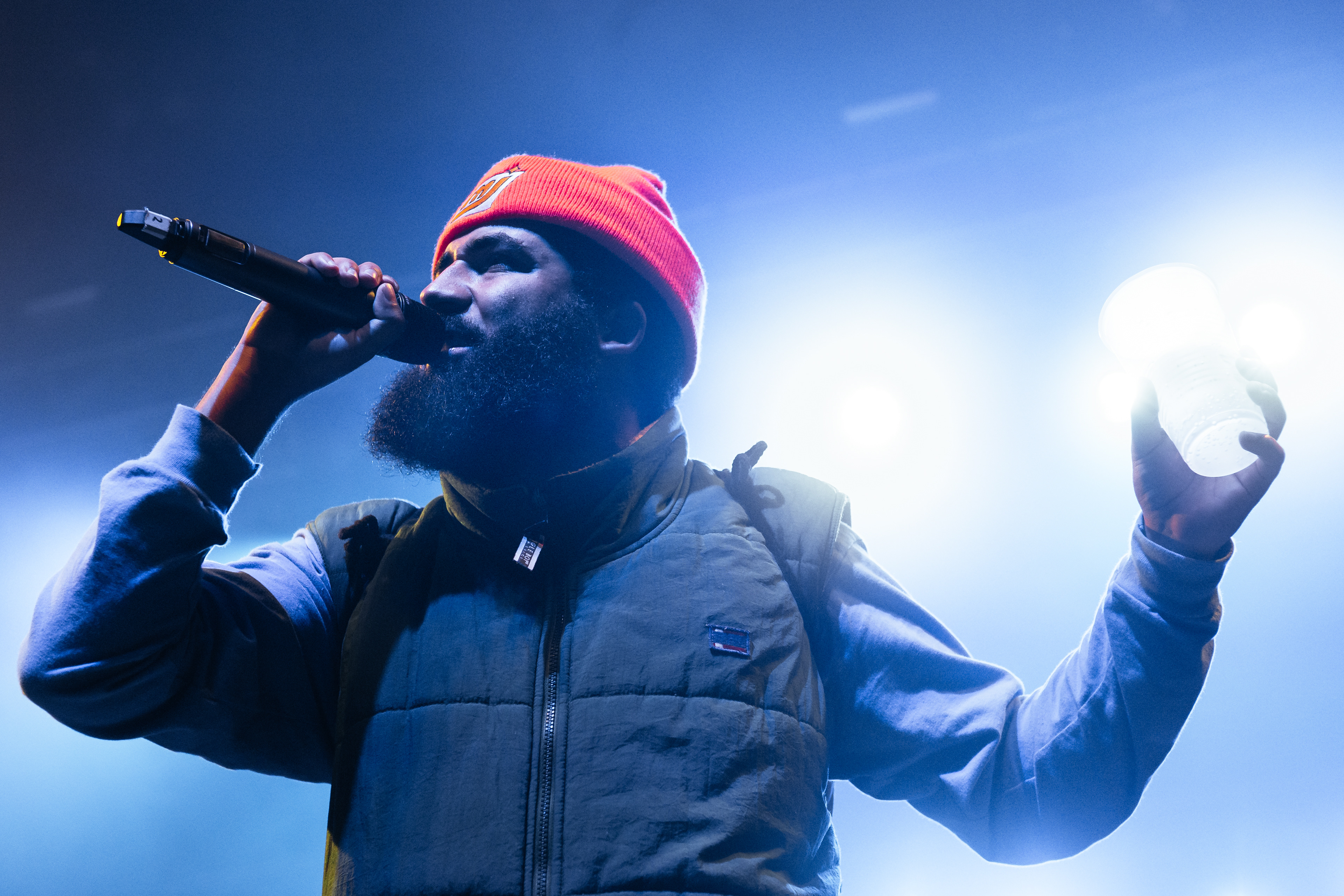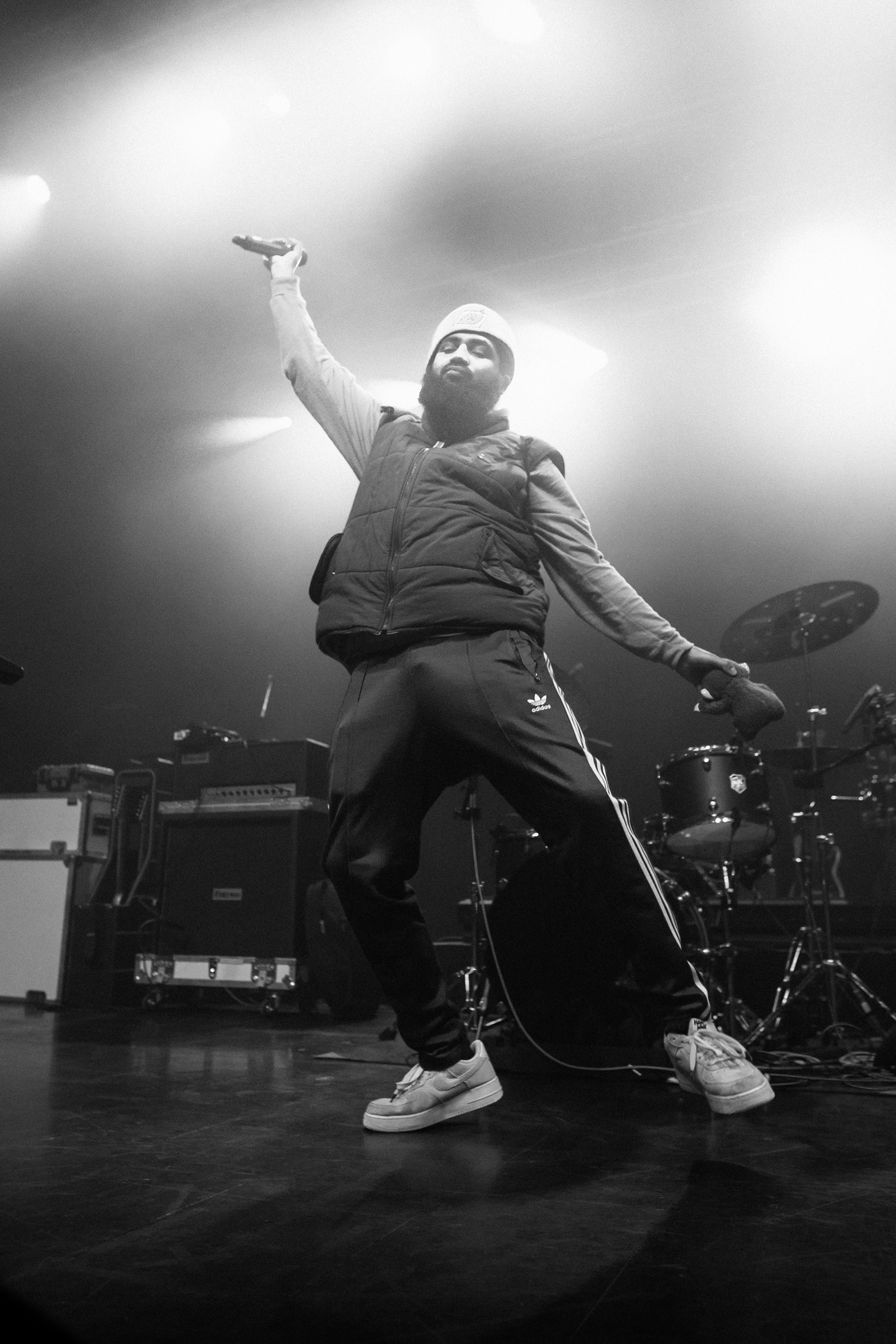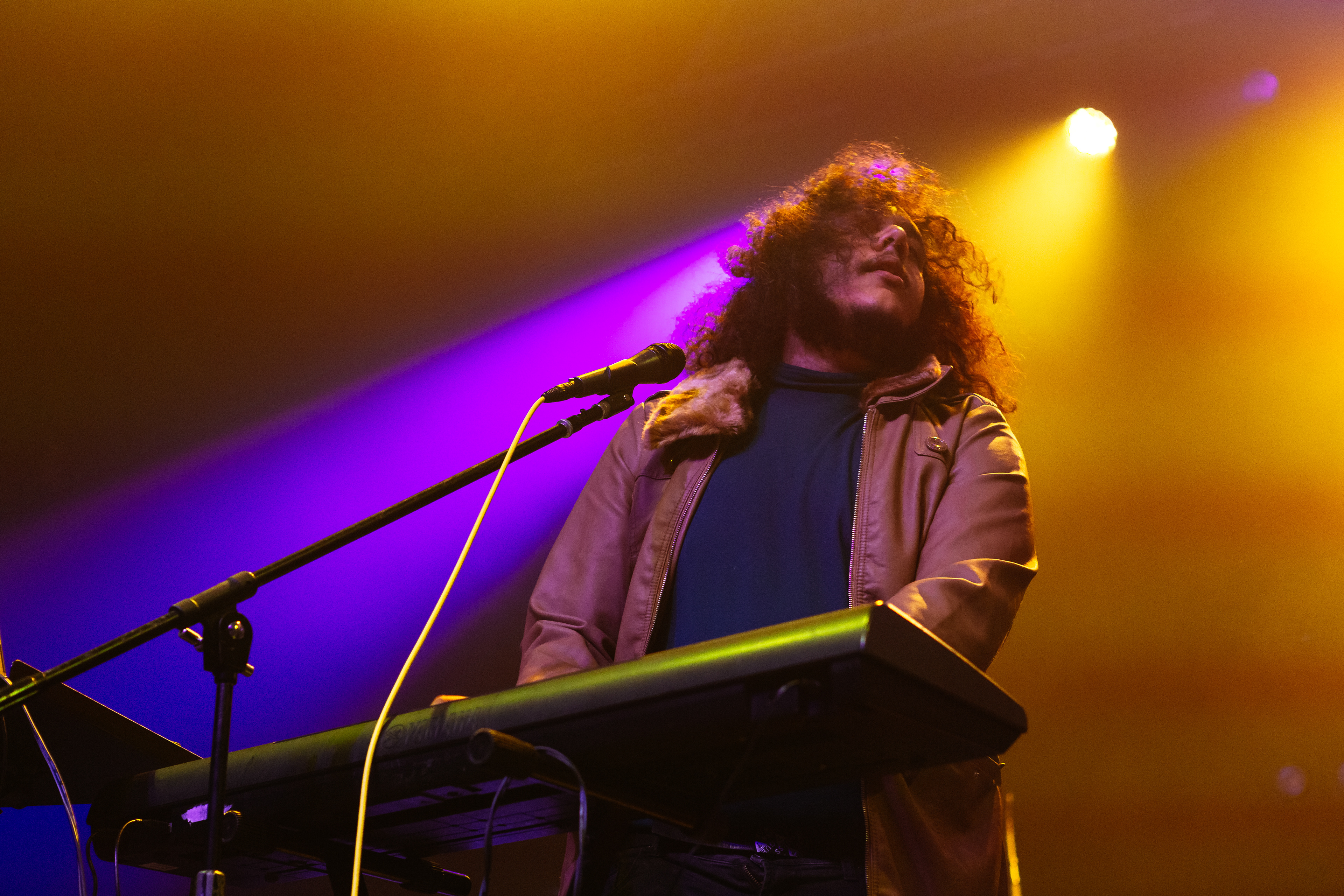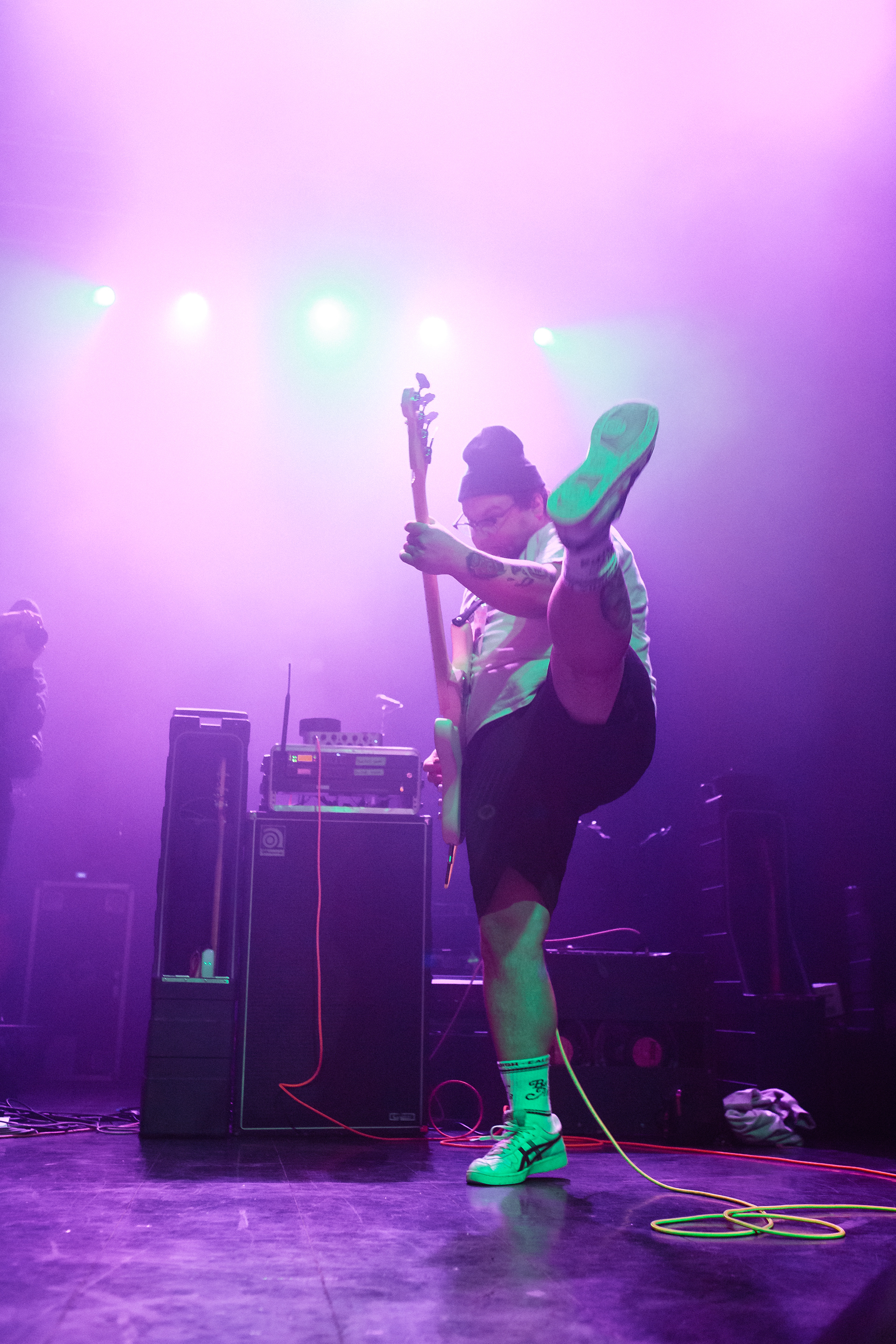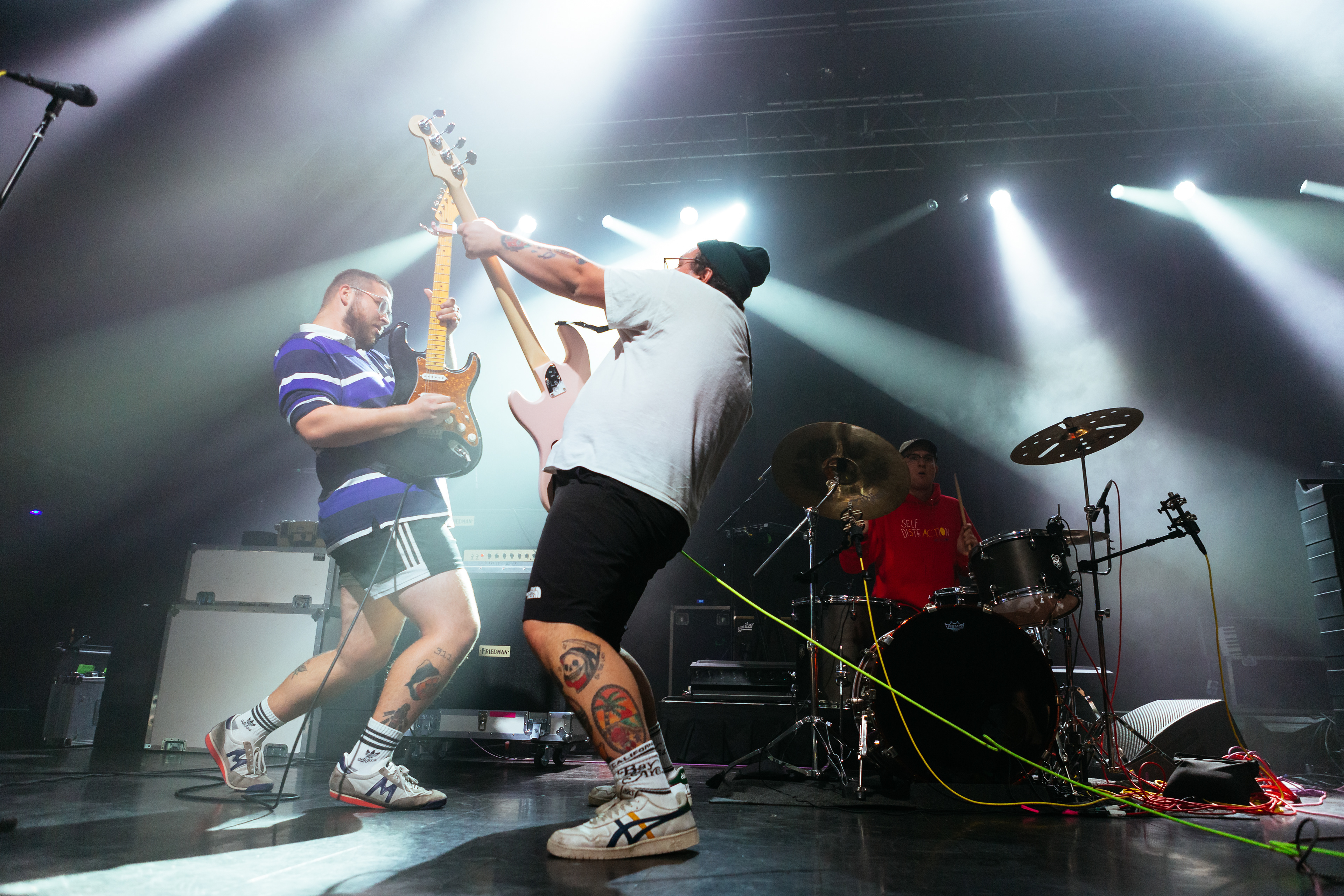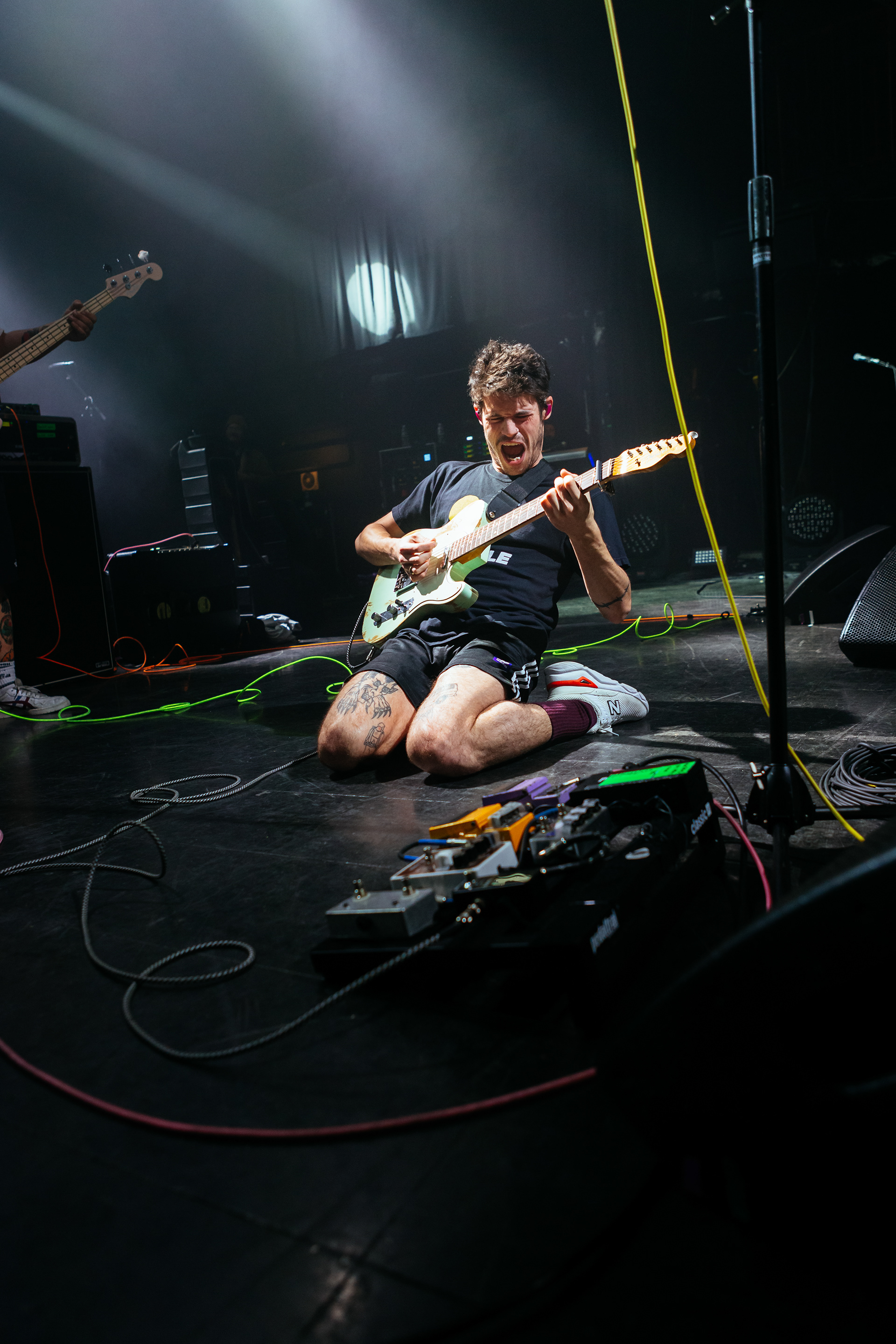 Following all the celebratory events for Veterans' Day, Hobo Johnson and his band, The Lovemakers, came to the city of Boston to perform at the House of Blues last Monday, Nov. 11. Along with them came Mom Jeans, an American rock band, as their main opener for the tour. The two bands, both from California, have lined up stops across the United States and Canada. The Boston stop followed a New Jersey performance the night prior, on Nov. 10, and prefaced their visit to Toronto occurring two days later, on the 13th. 
With a line starting from the entrance of the venue, stretching the entire length of Lansdowne Street and making it's way far past the Cask 'n Flagon, one could tell as they walked up that this was going to be a packed show—and a packed show it was. With around 2,000 people in attendance, both the first-floor standing room and the upper level balconies and seating were just about filled up, making for a tight but intimate experience for fans. 
A bit past 8 p.m., Nate Curry came on and performed a few songs. An emcee/crooner based in Sacromento, California, Curry kicked off the night with his relaxing and laid-back, yet still captivating style. Of his music, he also took a minute to discuss the influences he has had, and the reasoning behind his work, calling it "therapy." He warmed up the crowd easily, between his music and his personality, cracking jokes and grabbing the audience's attention. At one point, he had the majority of the standing room waving their hands to the beat. 
Following Nate Curry and prior to the main opener, Mom Jeans, The Philharmonik switched up the pace with a groovy, Stevie Wonder-style set that filled the venue with energy. Also coming from California, The Philharmonik is a hip-hop and soul artist with a diverse variety of music—he really has a song for everybody. That was certainly the case during this event, as him and his DJ had the crowd moving and roaring the entire time they were on stage. 
To conclude the opening act, Mom Jeans finally arrived on stage and delivered what was arguably one of the best opening sets I have ever witnessed. Playing some of their most popular songs, like "Death Cup," the Berkeley-founded band absolutely shredded through their set, exhibiting an unmatched and unprecedented energy from a modern rock band of this generation. With a tour of performances like this under their belt, it would be shocking if they didn't recognize the palpable demand for a headlining tour and gear up for the road soon. Seriously. 
After a diverse and animating group of opening acts, the Hobo Johnson & the Lovemakers time slot finally arrived. All the preliminary artists certainly took care of their responsibility to excite the crowd, as the anticipation was clearly heavy before Johnson's appearance on stage. He and his band ironically ran out to Taylor Swift's hit song, "Please Don't Go," which several of the band members chimed in and sang along to before they dramatically cut and went into their set abruptly. Johnson and the band went through a number of their more prominent favorites, like "Subaru CrosstrekXV," and "Romeo & Juliet." In the middle of his set, Hobo Johnson mentioned, "this is the biggest amount of people we've ever performed in front of." That pressure did not deter him from putting on a show, however. Between Mom Jeans and Hobo Johnson, the House of Blues security staff practically got a workout from removing so many crowd-surfers from the amped-up audience. The quirky personality that Johnson shows in his music, specifically in his slam poetry, was shown to be true and organic as he consistently joked around about a pre-show fish sandwich bothering his stomach, and his Subaru … only one question lingers. Did Subaru get this man a bag? 
Overall, Hobo Johnson & the Lovemaker's Fall tour performance was a great experience, especially for someone with a diverse taste in music. Between the chosen openers, the set-lists for all performers, and the House of Blues experience, it gave moments favorable of all listeners.